Feather sketchbook
Pattern Design
,
Illustration
,
Graphic Design
,
Beautifool wooden sketchbook with feathers pattern
One of the first and loved illustration I drew for sell on my
Shutterstock
shop. Feather drawing became my favorite motive. Buyrs also liked feather illustration
I'm also glad when I meet my works in real life. This happened with feathers pattern. I find it on cower of wonderful sketchbook by
Carlowood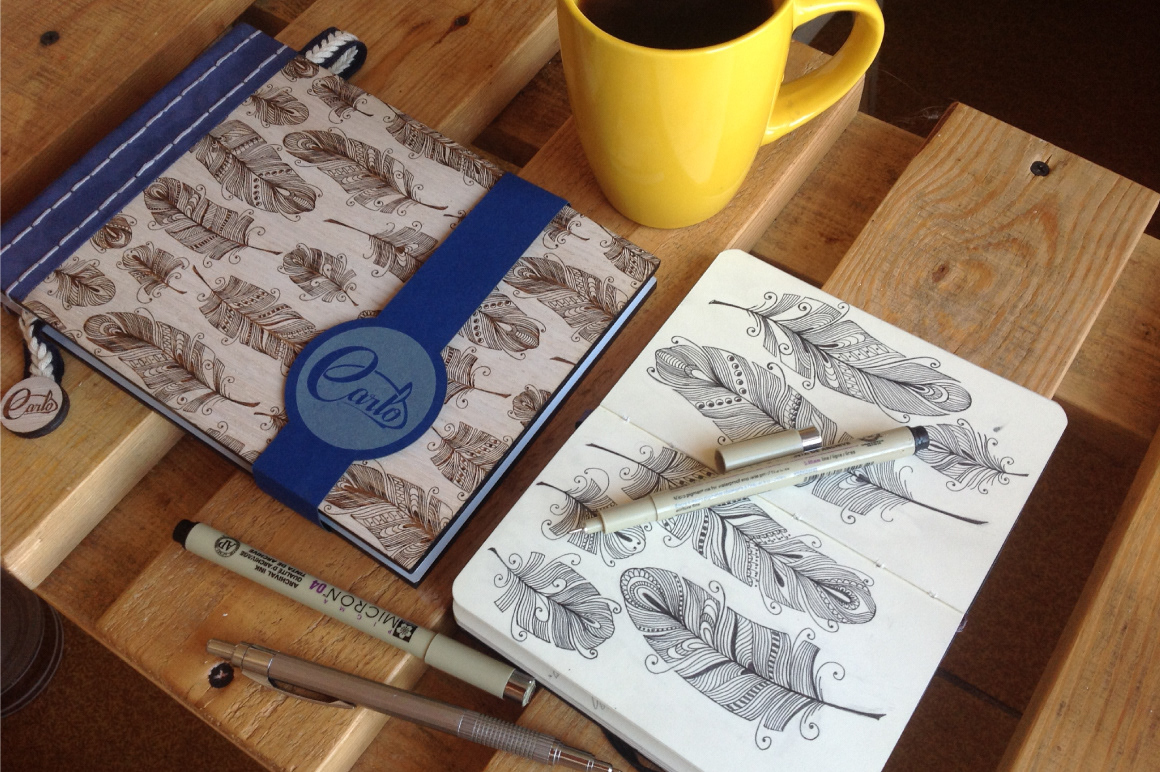 This sketchbook has a wooden cover with scorched illustration and dense paper for drawing - everything I love!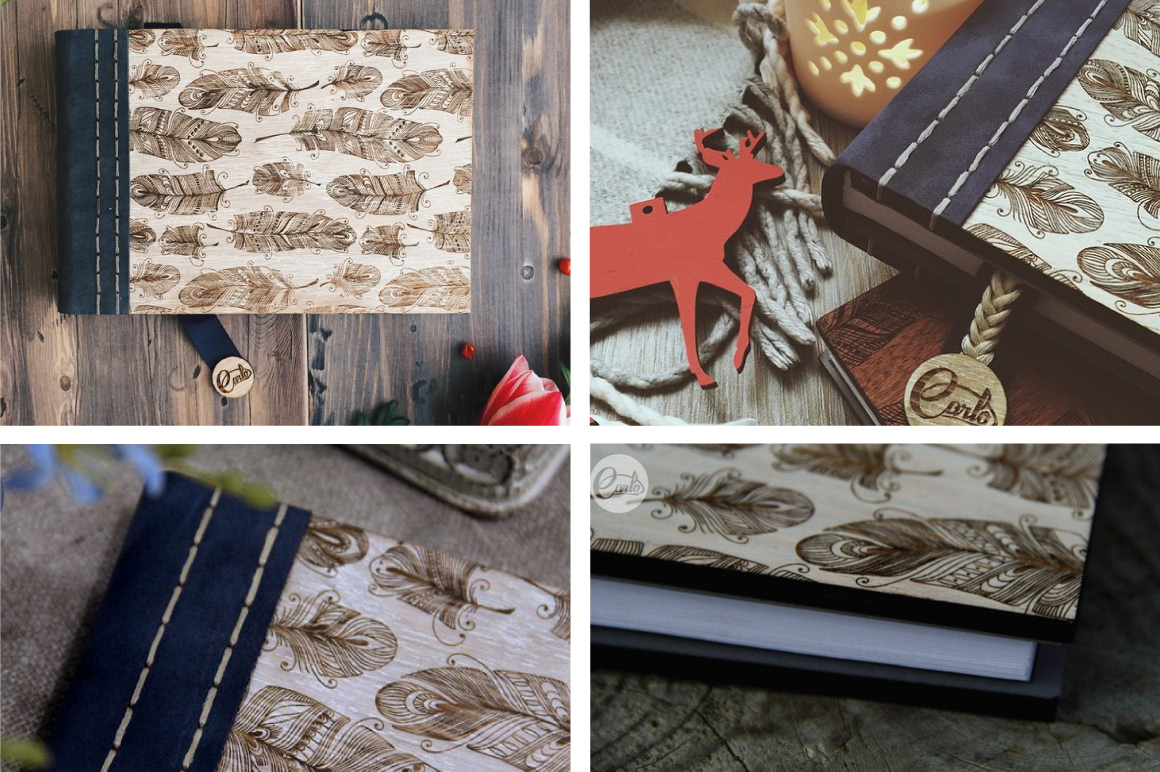 So far guys from 
Carlowood
didn't stop on sketchbook. They create many beautiful things with my illustration: notebook, USB flash, phone case: