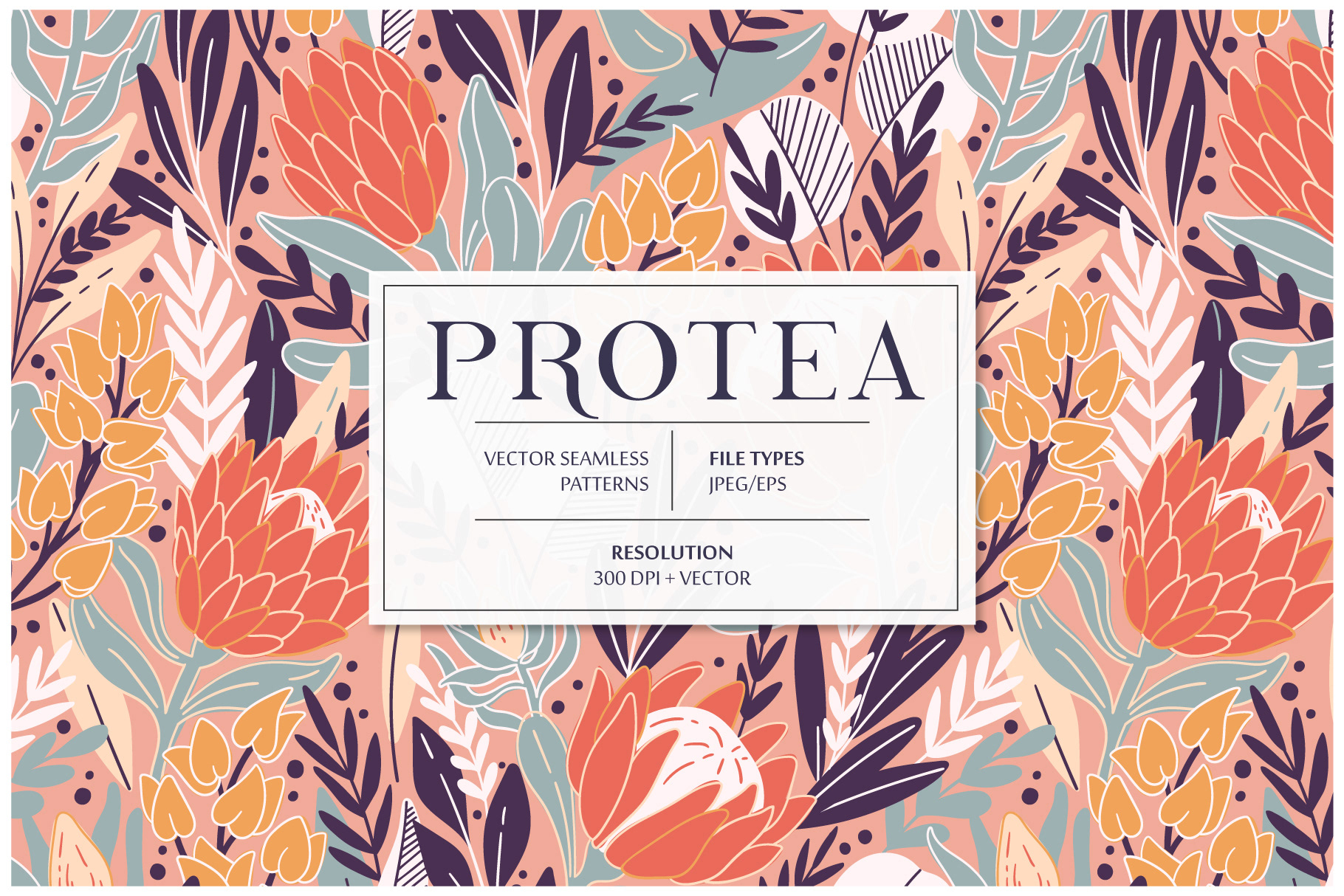 PROTEA is my love at first sight!
Soft and elegant it blends with eucalyptus so wonderfully in this seamless pattern.
It gives individuality and creativity to design, whether it'd be prints for home and interior or fashion clothes, ceramics, packaging and much more.
Since this is a vector pattern, it has a high resolution and you can use it for designs of any size. 
Bright and clear colors will help to draw attention to product.