I love very much succulents and cactuses. They are unpretentious and cute. Composition from this plants are charming and I can draw them infinitely. I have so much at home and keep to bring them more and more from diffirent places. One day I had begun to draw my favorite flowers. Then flowers, bouquets, patterns, terrariums come out. With a bright resoult it can apply to varyety of areas.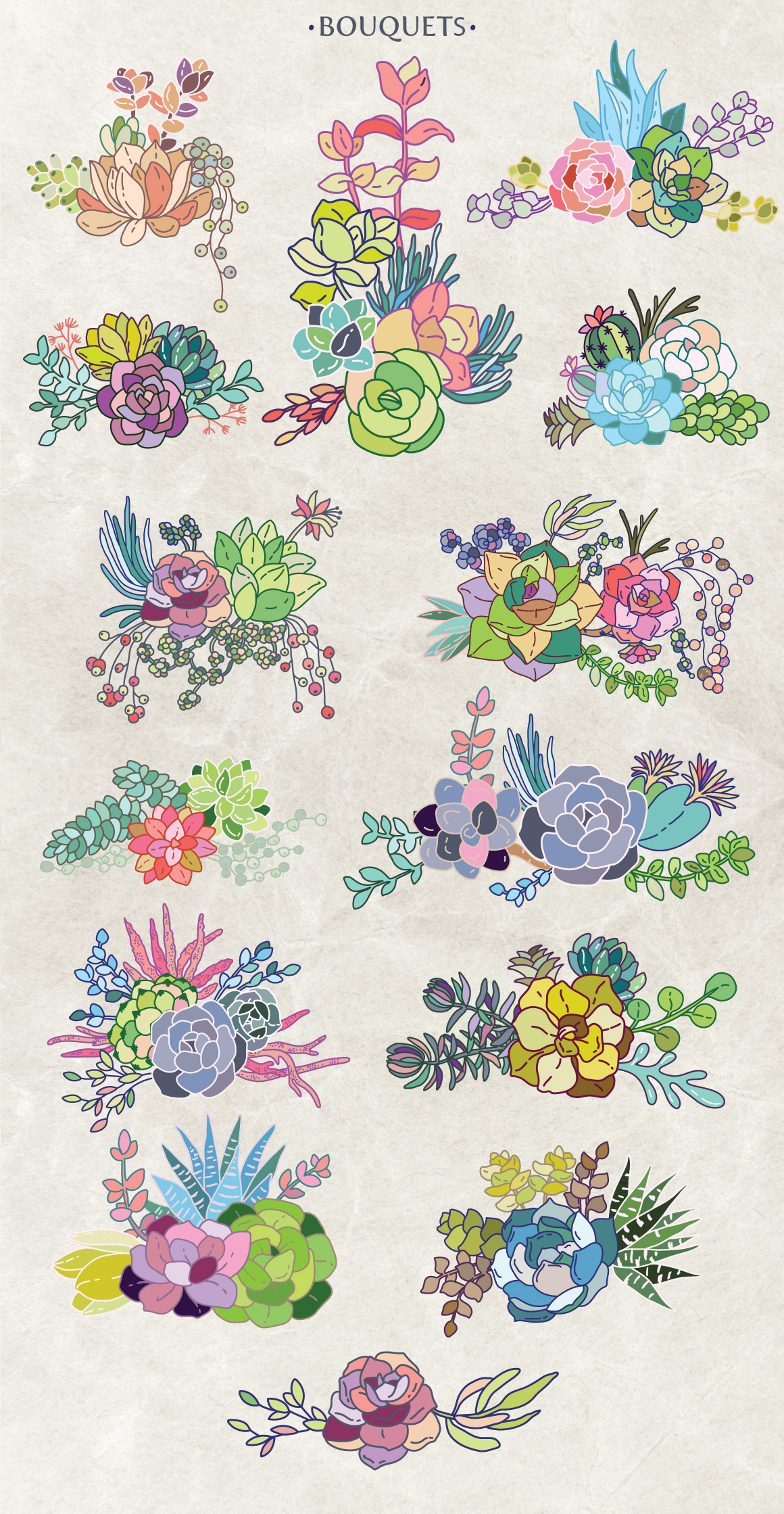 I had created the constructor. It can be used for wedding disign, invitations, interior decoration and many else to make your life beautiful.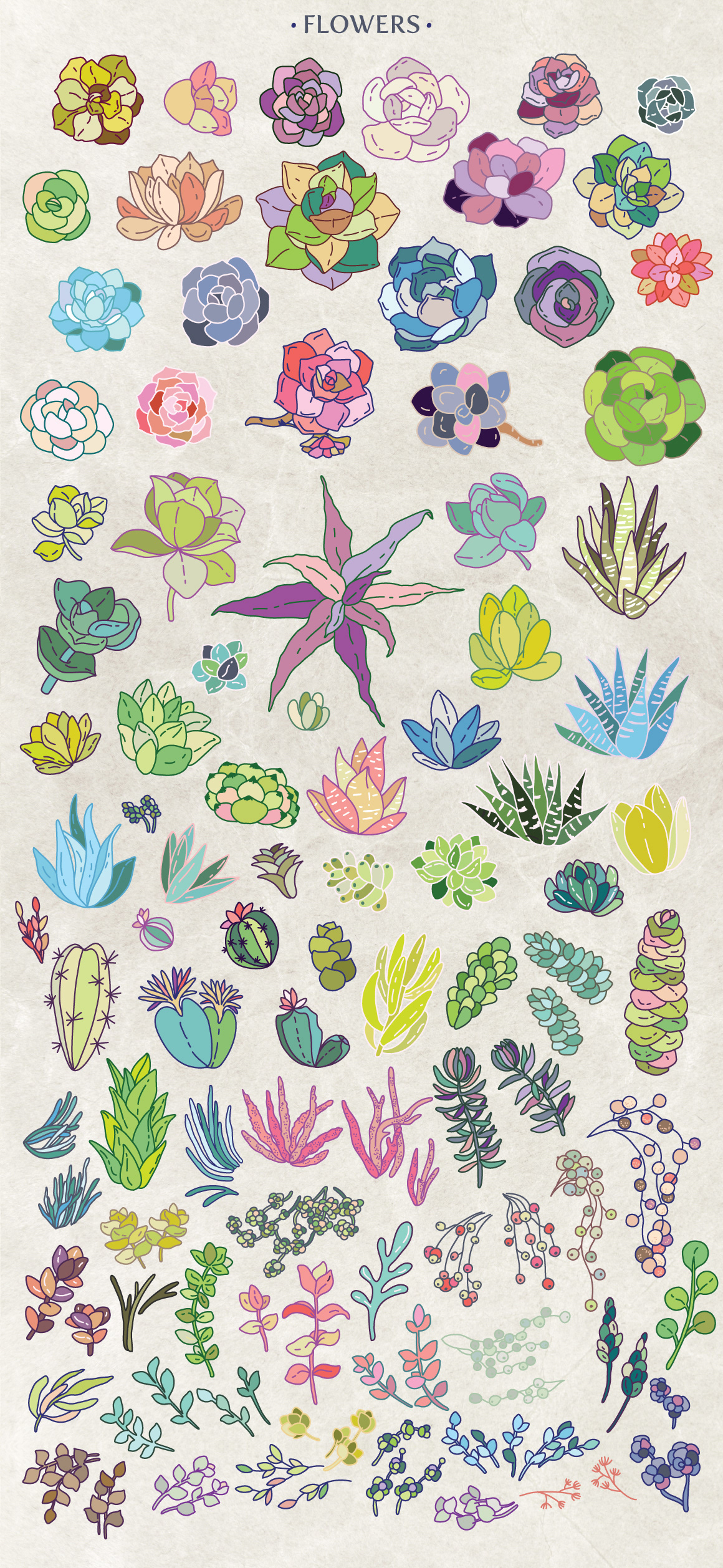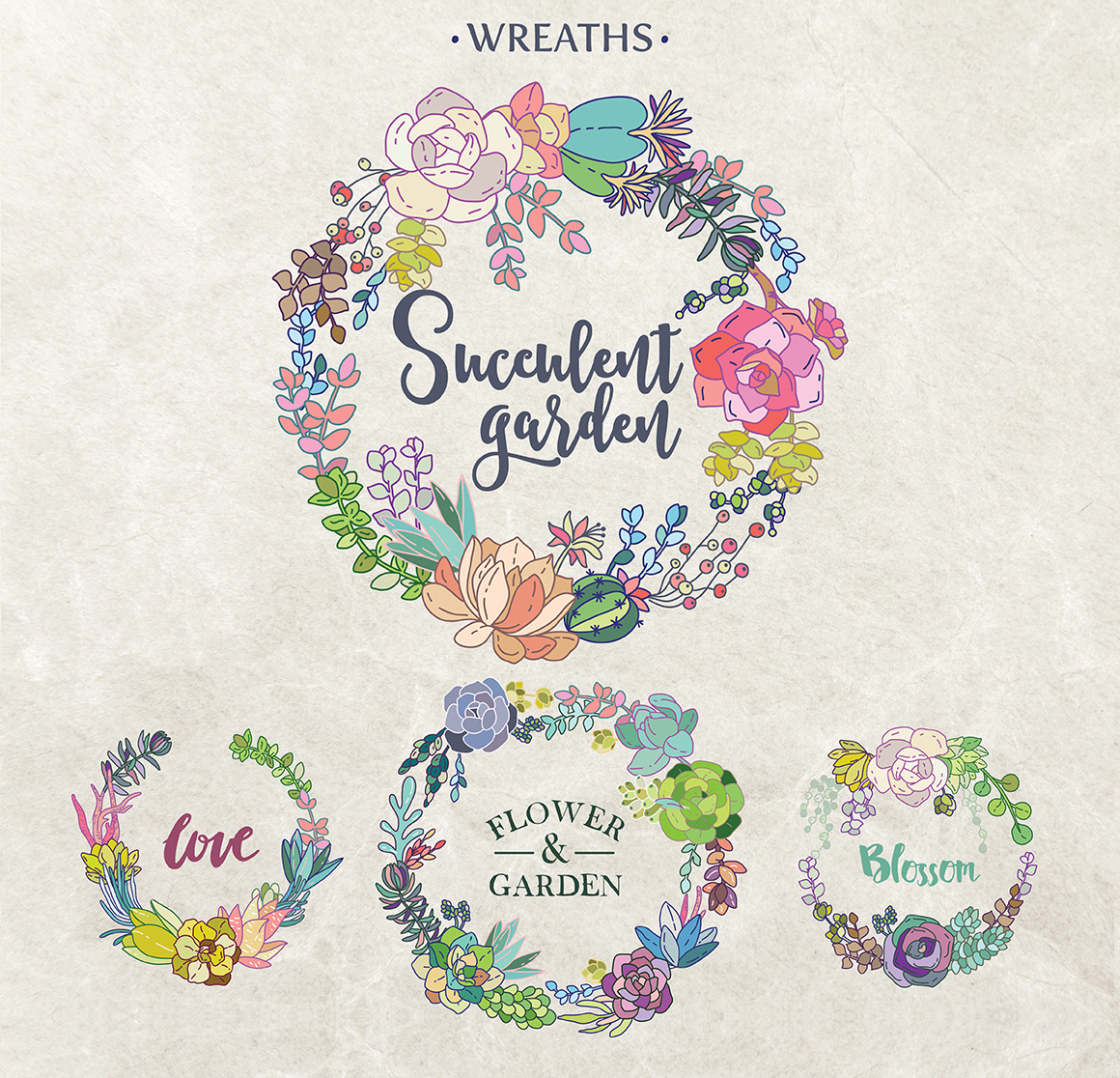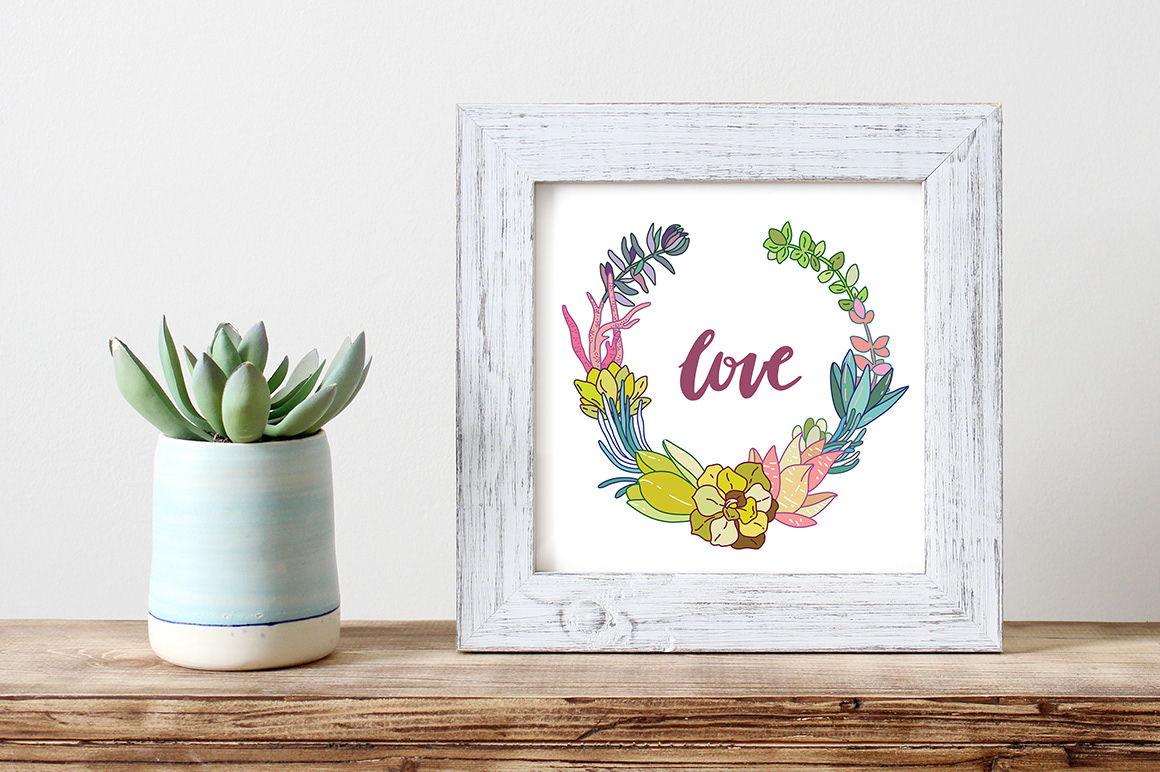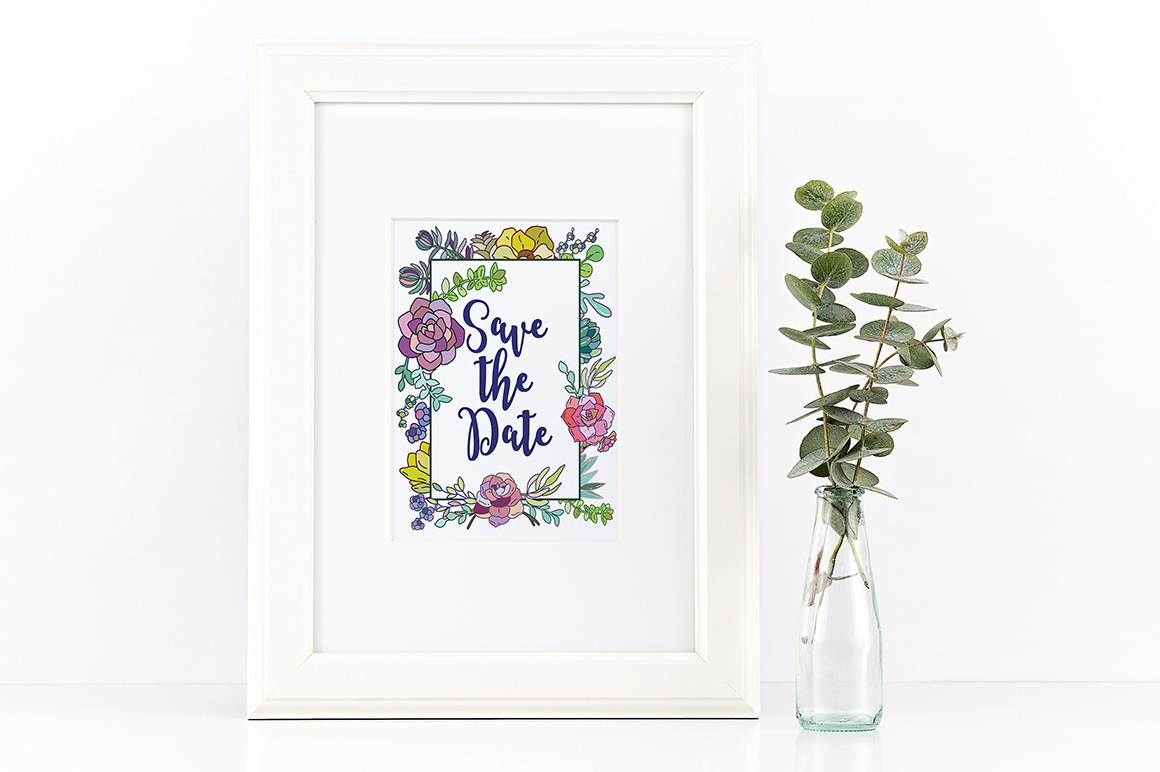 I made a floral ampersand. It is ideal for cards and placards. Maybe anything else? I know that you come up with something very interesting!